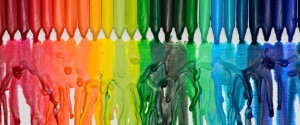 The way we design our homes does a lot more than simply say something about us. It also effects us at a subconscious level. The colors we use in our decor schemes have the potential to alter our moods when we take them in. Most people choose colors for their homes on the basis of which colors they like or have seen in a magazine, however, giving thought to the way color schemes effect your mood and disposition can be very important to your day to day mental health, and can alter your state of being for better or worse. Here is a list of decor colors, what affect they have on people and how to utilize them best.
Blue: the color blue is commonly associated with feelings of sadness when in fact, surroundings that are blue in color have the effect of making a person more productive. Blue is at the calming end of the color spectrum and promotes focus and organization. This is a great color to utilize in your home if you battle laziness and lethargy.
Green: the color green in commonly associated with natural living, but at a subconscious psychological level, green has a balancing effect on the people it surrounds. This promotes general health in one's lifestyle and good decision making. Utilizing the color green in your home decor is recommended if you grapple with any mental instability or hardship, ranging from serious ailments such as depression and addiction tendencies to minor ailments such as disorganization.
Lavender: the color lavender is sometimes thought of as a feminine color, but its true mental association is one of calm. The color lavender statistically has a calming effect on the people it surrounds, which is very beneficial if a person is prone to stress or diagnosed with an anxiety or attention deficit disorder.
Yellow: the color yellow is often associated with happiness because of its bright appearance, and its studied effect on a person is similar in nature. Yellow surroundings promote energy, making it a great decorating choice for people who have trouble jumping into new things, or for people who battle depression and other energy zapping conditions.